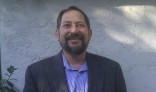 September 18, 2012
Applegate Mulch is pleased to welcome Michael Haile as the newest member of the Applegate Mulch sales team.  Michael is responsible for hydromulch and hydroseeding additive sales in California, Nevada and the Pacific Northwest.
Michael is the President of Linwood Supply in Dixon, California and has a long history in the hydroseeding and erosion control industry.  He is currently on the board of directors of the International Association of Hydroseeding Professionals and is an active member in the International Erosion Control Association.
For additional details please Contact Applegate or call (800)627-7536 Ext. 303.