Applegate has been working hard for 30 years this September. In those 30 years Applegate has never faltered in striving for excellence. And that quest for excellence has resulted in 30 years of producing the world's finest hydro-seeding mulches. Starting in one small facility in Okemos, Michigan in 1978, Applegate has today grown to have the most mulch producing facilities in the world, drawing from seven plants sprawling across the country.
Long before being green was popular, Applegate has been recycling American resources to save American money and the American environment. And, because of our long term industry presence and stellar technical assets, we know exactly what is important to you, our customers!
With those 7 state of the art plants Applegate can ship to more locations cheaper than the competition, including international customers. It also means that Applegate can shift production around in order to try new production techniques, blends and mixes.
That intimate knowledge of our customer's deepest desires coupled with our continued drive towards product diversification, quality and customer support has gained us the reputation of being the mulch that can be trusted – trusted to get the job done, trusted to be honest and, trusted to be there for any and all of our customers needs.
That's why more and more hydro seeding contractors are declaring Applegate to the highest quality mulch on the market today, why more and more landscape architects and golf course specifiers are asking for Applegate and why Applegate's share continues to increase while others are in decline.
Click on the thumbnails below to view some pictorial highlights of Applegate's 30 years! Please note, that to read a caption please leave your mouse over the thumbnail for a second, and that you may need to expand some of the fuzzer pictures to full appreciate them.
Thank you for the opportunity to share a little of the Applegate story with you and thank you for allowing us to be of service to you!
Applegate's founder and patriarch – Aaron Applegate
Applegate – working hard as usual

Applegate Facilities Old and new!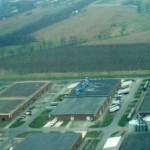 –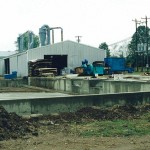 –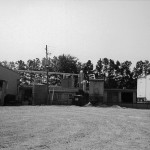 –