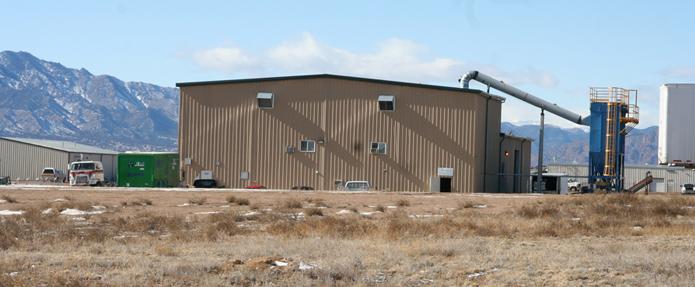 Under the direction of Al Schrand, Applegate Mulch has been rapidly expanding it's already impressive customer service and products. In 2008, Applegate introduced WOOD-LOK BFM (Bonded Fiber Matrix), and WOOD-LOK SMM (Stabilized Mulch Matrix) wood hydro-seeding mulches, as well as transitioned operations to the new state-of-the-art-facility in Eastanollee, Georgia. With the start of 2009, Applegate Mulch has already introduced two straw blankets and opened a new production line in Penrose, Colorado!
We have never been one to get down about present difficulties. Instead, we've been blessed with an optimistic viewpoint.
It's because the Applegate team does have hope in things unseen that we are expanding our scope of operations even while our competitors are shrinking theirs. We are not blind, we understand how tough things are, but we would rather prepare for the future resurgence in housing than sit around and lick our wounds. We believe that some of the best times in hydro-seeding are right around the bend. We also believe that our Creator would have us demonstrate our faith by investing in what is to come.
No, we don't think for one moment that the government with all it's economic meddling will bring prosperity, but we do believe that our Maker loves us and will provide. We also have a confidence in the American Entrepreneurial Spirit. We don't believe that the animating spark of the American people has been extinguished. Consequently, it is with confidence that we embrace the opportunity to serve an ever-widening geography with the highest quality mulch that we have so proudly made for over 30 years! Yes, we have been recycling American resources to green not only America's but also the World's land for over 30 years, and with our new facility in Colorado you will be close to at least one of our 7 plants!
Contact Information for the Colorado operation:
230 Shoop Drive
Penrose, CO 81240
Phone Number: (719)784-0130
Fax: (719)784-0132